Work Place Health and Well-being
Is your company based in Poole, Bournemouth and the surrounding areas? Are you in HR and looking for some corporate wellness options? Have you noticed employees off sick due to muscular-skeletal issues?
WE CAN HELP
OFFERING FREE WORKPLACE POSTURE CHECKS OR MONTHLY CLINIC WALK IN SESSIONS

HOW IS ILL HEALTH AND SICKNESS
AFFECTING THE WORKPLACE?
Employees are the most valuable assets to any company; but they can also be the biggest challenge. According to the office of national statistics (ONS)* there are;

131 MILLION LOST WORK DAYS DUE TO SICKNESS PER YEAR
*Sickness absence in the labour market:February 2014. Analysis describes sickness absence rates of employees in the labour market.
HOW DOES THAT AFFECT YOUR BUSINESS?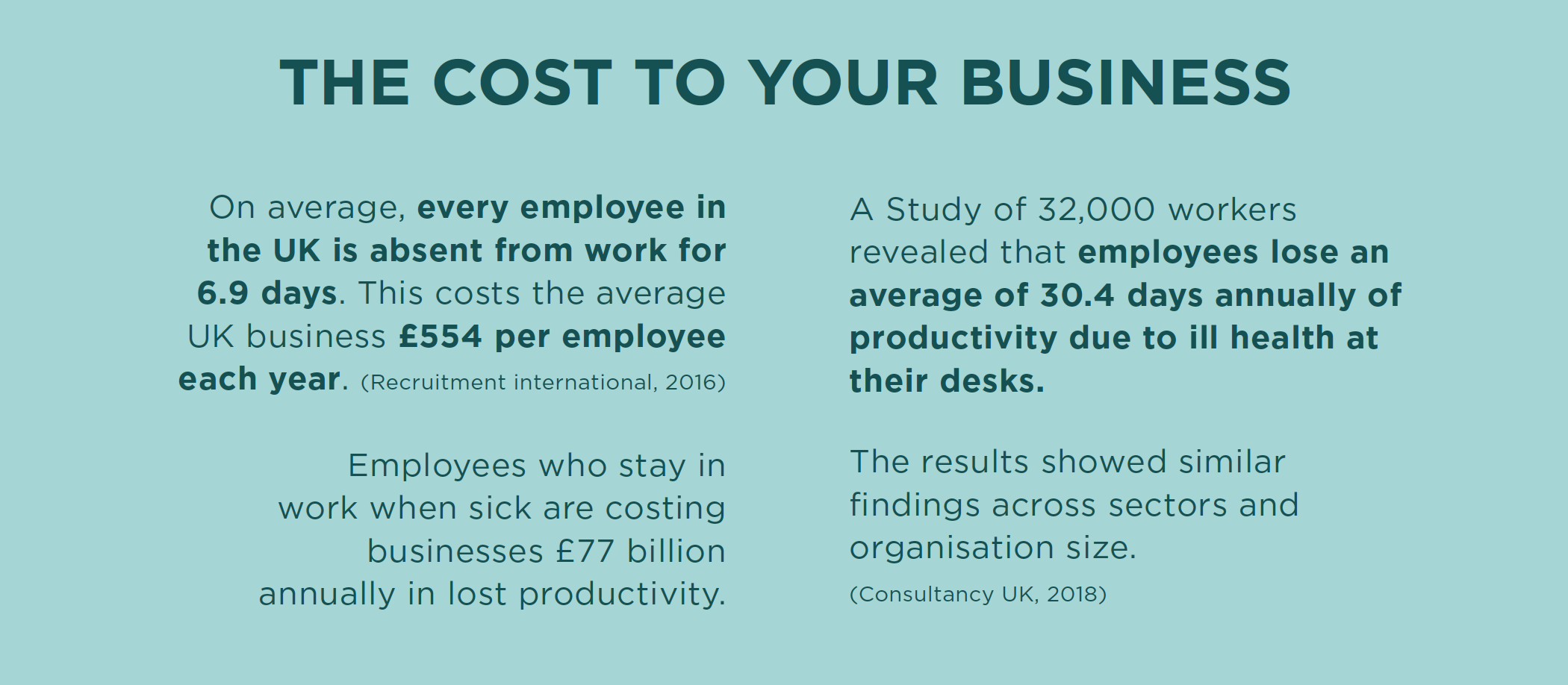 WE CAN HELP
At Life Balance we want to help, that's why we have created our Complimentary Corporate Health and Well-being service. We have individual checks as well as lunch and learns taken by our Chiropractors.

Having worked with local companies such as Merlin Entertainments and in Barclays house our Free Individual Posture, Alignment and spinal check ups are a great edition to any well-being programme or work-place.
---
WHAT WILL IT COST YOU?
We do not charge for our services when we come to your workplace to educate and serve your staff.We benefit by sharing our knowledge of Chiropractic as a source of health care, as a result, we often see many employees come into the clinic.